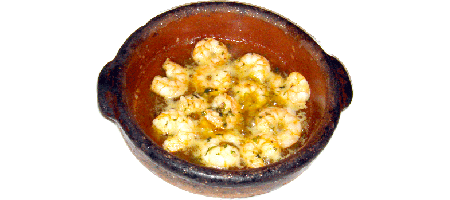 Pil-Pil Prawns
Shell off prawns, sautéed in olive oil and garlic, finished with white wine of low acidity and cayenne; and presented with a sprinkling of parsley. A tasty starter that tasted until the dish was reduced.
Seafood Zarzuela
Delicious dish for 2 people composed of Salmon, Hallibut, Squid, Prawns, baby Crayfish, mussels and clams; perfectly cooked on a litter of our special 'sofrito'. Definitely a dish that you will have to try.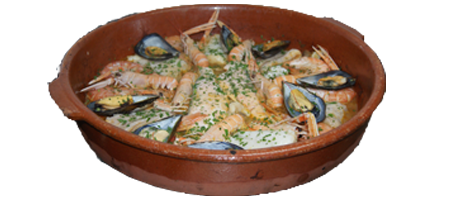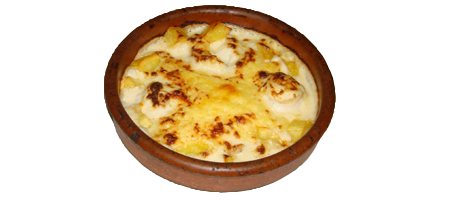 Rosada or Sole in cream sauce
Rosada or Sole filetes, submerged in our homemade béchamel, cooked in the oven in the earthen vessel, garnished with potatoes and finished with a melted cheese gratin. A great dish for fresh reflections.
Grilled Squid
Local squid,cooked on the grill and served with salad and chips.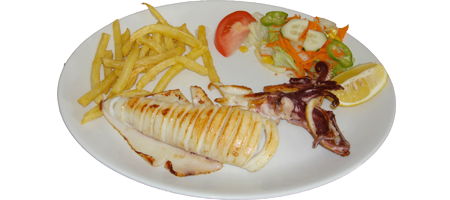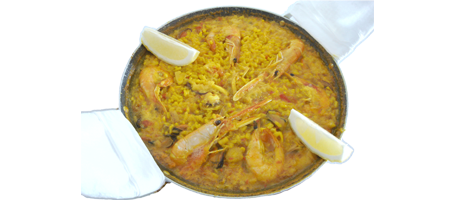 Seafood Paella
Delicious paella with prawns, baby Crayfish, clams and mussels, perfectly cooked with our special fried, quite abundant, you will finish satisfied, 100% guaranteed.